The hollow blow molding machine must be strictly prepared before starting the engine. Cooling water and preheating hydraulic oil must be turned on first, which is very important for machine maintenance.Its primary contents include the following eight points:
The first point:
the cooling water of the cooling cylinder must be completely opened to avoid screw biting.
The second point:
preheating hydraulic oil. If the hydraulic oil temperature in the hollow blow molding machine tank is too low, the heater should be opened immediately.
The third point:
press the start button to stop immediately and check whether the running direction of the pump is correct. If it is found that there is no corresponding immediately replace the two-phase motor power line.
The fourth point:
machine opening should be carried out under the condition of no hydraulic system pressure. After the start, the pressure of the overflow system of the pump should be adjusted to the safety pressure. There are two pressure systems in the large blow molding machine; one is the clamping unit, the other is the blow molding unit, and the two companies have one pressure vent valve. After the pump stops, the pressure vent valve must be opened when the pump works. The pressure vent valve must be closed.
The fifth point:
adjust the travel switches' position so that the moving template can be switched off smoothly.
The sixth point:
close the complete door. According to safety protection requirements, all the safety doors should be closed when the machine is working. For a sizeable hollow blow molding machine, opening the safety door and clamping movement will be stopped, and if the other safety door is opened, the oil pump will stop.
The seventh point:
connect heating and temperature regulation system;
The eighth point:
install the mold. When installing the mould, the mold surface and the contact surface with the hollow blow molding machine template must be cleaned.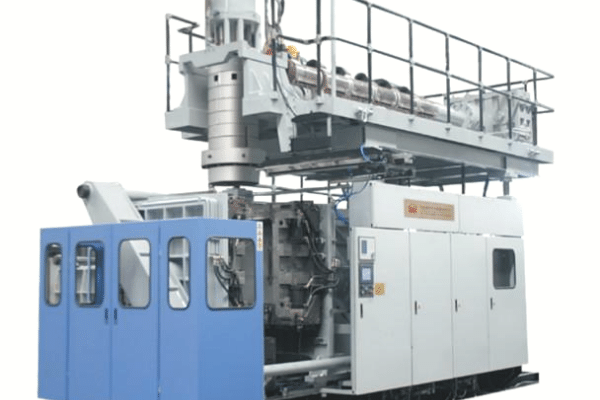 The first point is: when the downtime, each speed is reset to zero, and the heating sections are closed one by one.
The second point: close the mold, blow the needle away from the mold half a centimetre, prevent the hard object from falling into decay and cause injury.
The third point: for mold rust treatment, such as long shutdown time, need to clean up the internal water of the mold, prevent rust and clogging;
The fourth point: turn off the total power supply, lubricate the equipment, add lubricating oil, clean the whole machine, and close the string of water.
The fifth point: the screw inlet must be covered with fabric or cloth, isolating impurities, air and moisture.